Fire Protection Services
Impact Fire can ensure your organization is prepared with life safety and fire protection services. Trust our certified technicians to design, install, monitor and service your fire extinguishers, fire sprinklers, fire alarms, kitchen suppression systems, and more. With Impact Fire, you can be confident your employees and workplace are safe, and that you're in compliance with local and national fire codes and regulations.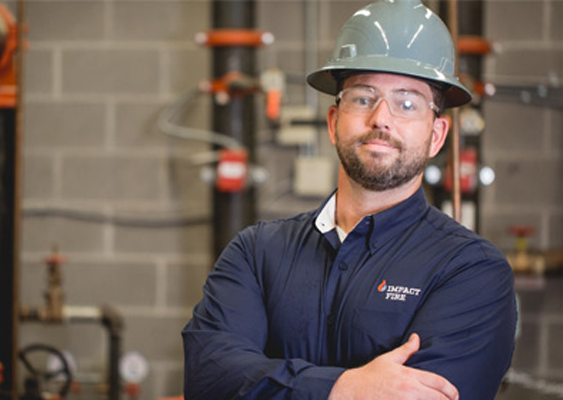 200+ years of industry experience
Impact Fire is a full-service fire protection company, providing installation, maintenance, monitoring, and retrofit of fire safety systems. As dedicated fire protection professionals, we are committed to the preservation of life and property. We provide the highest quality service through unparalleled customer support and technical knowledge.